AMERICA'S CORVETTE CLUB Free Mobile App. You will now be able to access Club Information, Events, Pictures, Members Only, and complete CORVETTES AMERICA SHOW details with the touch of a finger on your Mobile Device or Tablet. Complete Information will be available at our General Club Meeting held at 7:30 pm February 7, 2023 at the Bowman Auto Center, 9603 Dixie Highway, Clarkston MI., 48348.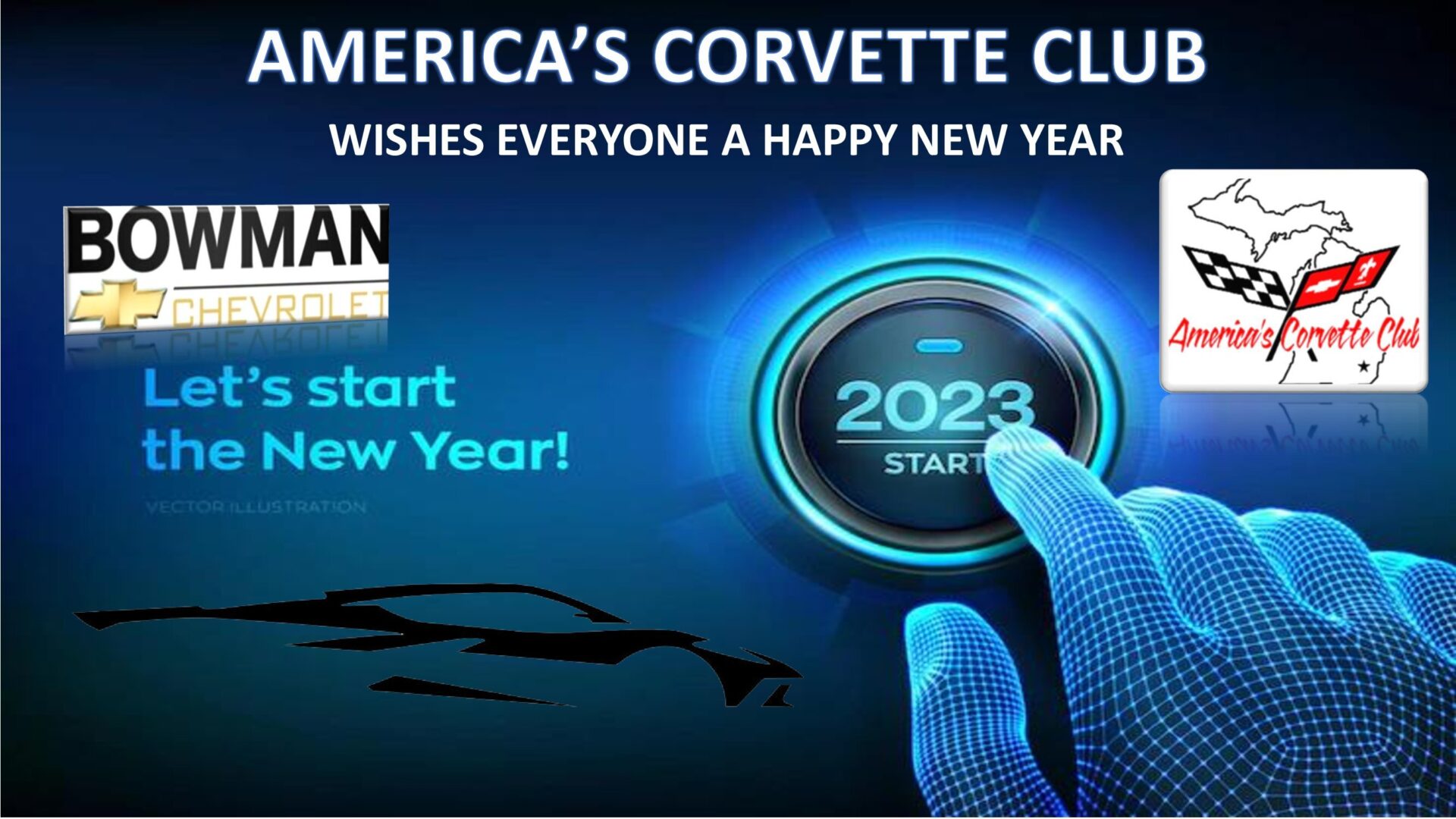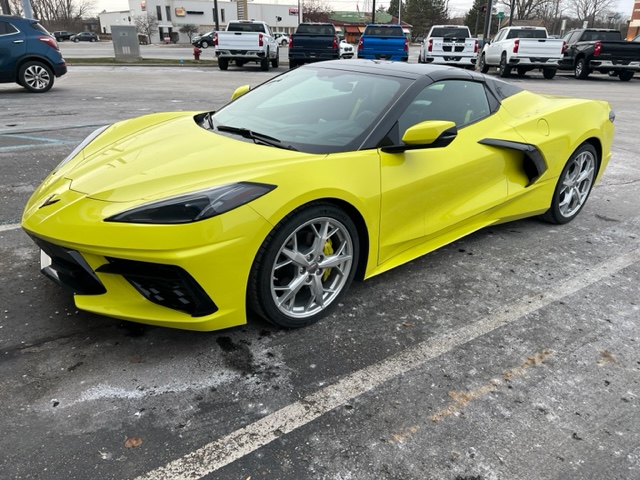 FOR SALE
This Unique VIN # 003 Accelerate Yellow 2021 C8 Corvette Hard Top Convertible. 6300 Miles, 3LT Interior with Mag. Ride, Performance Exhaust. This car is loaded with options. $ 89,000. Call or email NOW. Sam Mona at 248-575-5019 or smona@bowmanchevy.com Click here for more pictures.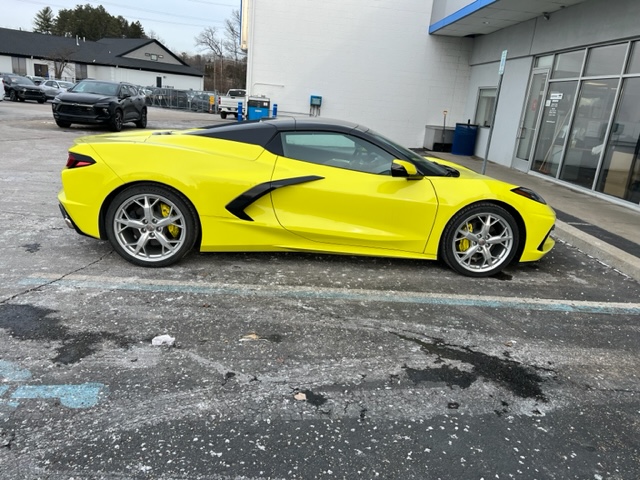 Corvette - Evolution (1953 - Now) and The Evolution of the Z06, courtesy of PD Evolution and Chevrolet.
I DON'T DRIVE A CORVETTE TO ADD DAYS TO MY LIFE, I DRIVE A CORVETTE TO ADD LIFE TO MY DAYS!
What's Happening This Month: JANUARY 2023
THESE EVENTS ARE FOR MEMBERS OF AMERICA'S CORVETTE CLUB ONLY. If you are interested in participating, please entertain the thought of joining our club. All are welcome. Questions? You can contact us at webmaster@americascorvetteclub.org or at 248-884-3812.
*Members Note* If you would like a picture of your Corvette included on the members photo list, please send a picture to Larry Michalski at lsmichalski@gmail.com or text a picture to 586-201-6401.
January 3, 2023: Club General Meeting will begin at 7:30 pm. Regular club meetings are held on the first Tuesday each month at the Bowman Auto Center, 9603 Dixie Highway, Clarkston, MI. 48348. Doors open at 6:30 pm, with refreshments to follow. All are welcome, members and non members.
January 5, 2023: will feature the Men's Breakfast at the Ram's Horn Restaurant 9:00 am. 1990 S. Rochester Rd., Rochester Hills, MI 48307.
January 19, 2023: "Night at the Museum". Meet at 3:00 pm at Hamlin Pub for late lunch/early dinner at 55076 Van Dyke, Shelby Twp. After eating, off to Stahls Automotive Museum 56516 North Bay Drive, Chesterfield, MI.. You must directly contact Carol Zoub or Vicki Towensend at social@americascorvetteclub.org
January 31, 2023: Board of Directors Meeting. Meeting begins at 7:00 pm at the Bowman Auto Center, 9603 Dixie Highway, Clarkston, MI. 48348. All are welcome.
Whether you are a member or not, please entertain the thought of attending our general monthly meeting. They are held the first Tuesday of the month and feature a member Corvette car presentation, along with a guest speaker. Remember to STOP DREAMING, AND START DRIVING. "Rick Conti"
Had a Fantastic day at the Waterford Hills RoadRacing track with the America's Corvette Club. Great Corvettes, Great Friends, Great Track Time, and Great Fun....It doesn't get any better than this! Special thanks to SKF for their support. Beauchamp Water Treatment Solutions for keeping us hydrated, and Bowman Chevrolet. "Danny Kellermeyer"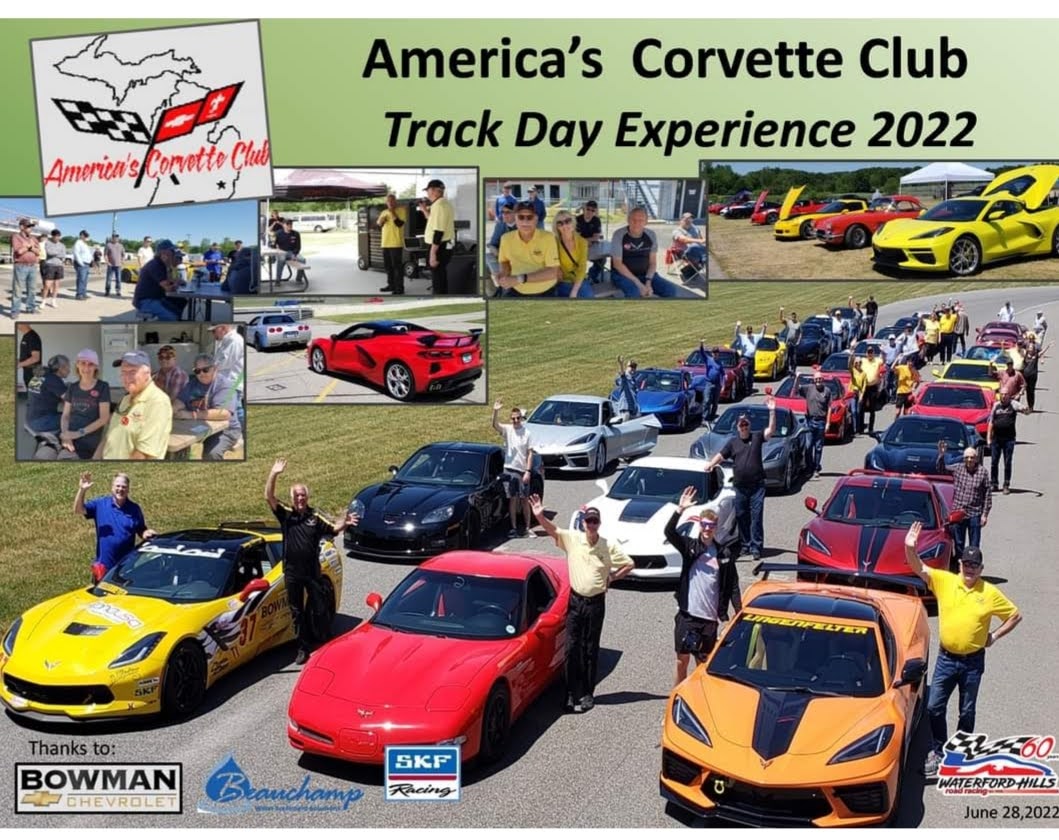 America's Corvette Club of Michigan was formed in November 2000 by a group of Corvette enthusiasts of varied backgrounds and interests. Bowman Chevrolet, Clarkston, MI., became our sponsor in 2014.
Our club is organized as an NCCC-affiliated club which allows membership to, and encourages participation from, every type of Corvette enthusiast. We currently have members with early classic solid axle cars right up to the latest in C8s and just about everything in between.
We strive to offer activities that all of our members would like to participate in; and everyone is free to participate as much, or as little, as they like.
Some activities we plan include competitive driving, cruises, car shows, national Corvette events, and social gatherings... just to name a few!
Every year on the 2nd Saturday of August, "America's Corvette Club" hosts the "Corvette's America Car Show." The show is performed at "Everest Academy" at 5935 Clarkston Road, Clarkston Michigan.
If you own a Corvette, enjoy Corvettes, or just like to be around people who do, then come on out to one of our meetings and see what we are all about. Everyone is always welcome!
Interested in joining our club?
Download the 2023 ACC Membership Form and mail it to:
America's Corvette Club
P.O. Box 986
Clarkston, MI 48347
Regular club meetings are on the first Tuesday of each month, 7:30 PM at
Bowman Auto Center
9603 Dixie Highway
Clarkston, MI